Påsktuppen har varit och lagt ägg inne i huset! Och det fanns godis i ägget!

Observera den grön-brun-lila kycklingen på bordet. Anna-Greta har gjort den själv!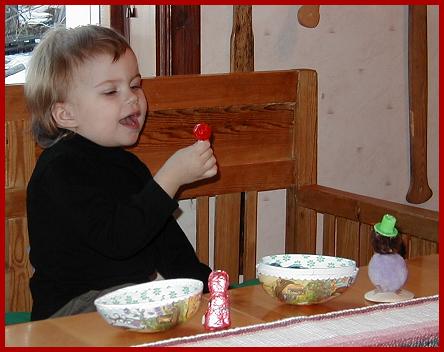 The Easter Rooster has laid an egg inside the house! And there was candy in the egg!

Note the green-brown-purple chicken on the table. Anna-Greta made it herself!