Julfirande igen, hos mammas faster. Anna-Greta var inte det minsta rädd för jultomten trots att han var litet läskig tyckte vi andra... Kanske för att hon visste att han skulle ha julklappar med sig!

Hanna var mest fascinerad av själva paketen, oavsett om det var hennes eller någon annans...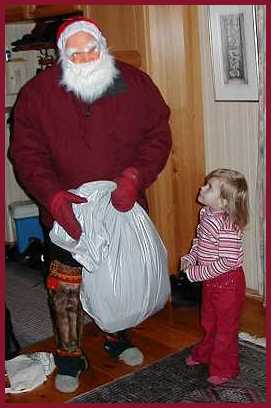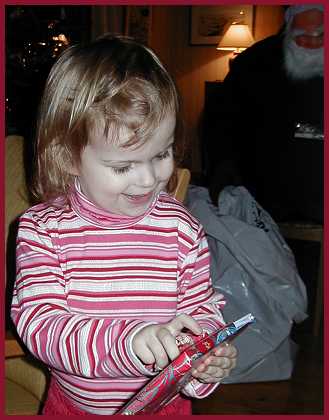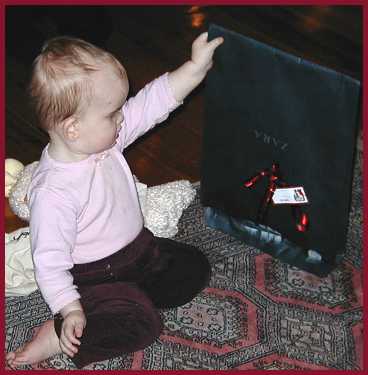 Celebrating Christmas again, this time at Mom's (paternal) aunt's house. Anna-Greta was not the least scared of Santa, even though he seemed a bit scary to the rest of us... Maybe because she knew he would be bringing gifts!

Hanna was more fascinated with the packages, no matter if they were hers or someone elses...