My name is Ulrika Wiss, and I am the author and owner of these web pages.
I was born in 1967. I live in northern Sweden with my husband, our daughter Anna-Greta, and a cockatiel.
I am a software engineer. My main hobby is gardening, mostly vegetables.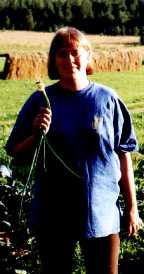 My email address is:
(Remove the word NOSPAM - I added it here to reduce spam email...)
Have fun!